The Best Casino in April by Chipy.com
The Best Casino in April by Chipy.com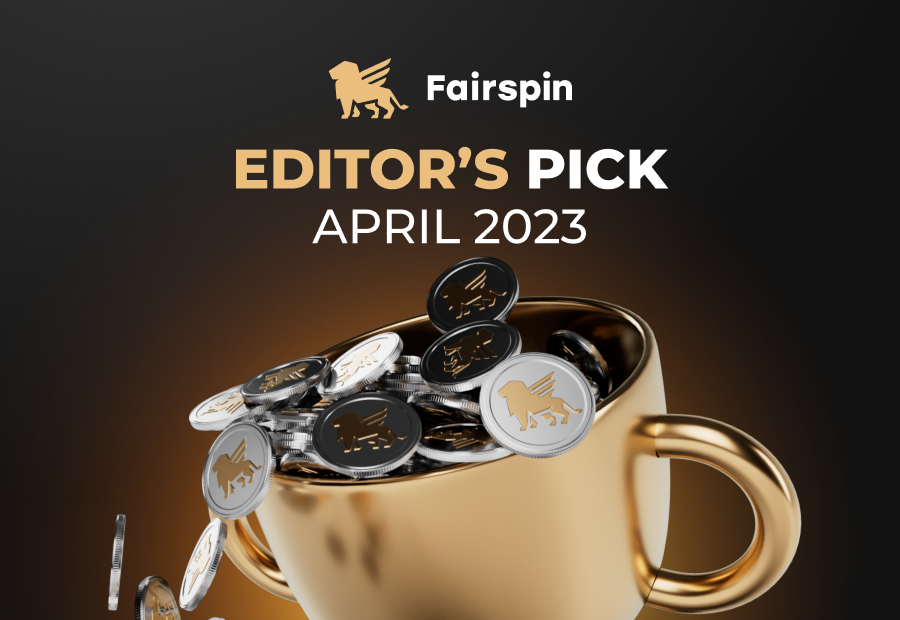 Fairspin Casino - Editor's Pick for April 2023
All good things come to those who do! We are honored to have been chosen as the Editor's Pick for April by Chipy.com. In the highly competitive casino world, it's a significant achievement to be named Casino of the Month by such a well-respected site. We would like to express our gratitude to the Chipy team for featuring us, and you can trust that we're worthy of the title.
Fairspin is not your ordinary online casino – we consistently go above and beyond, offering a fresh perspective on how players can experience top-notch online casino action. We achieve this through our unique honesty control system. That's not all, as we also boast an impressive collection of over 5,000 games, providing non-stop entertainment for our players.
The Best Casino in April
Chipy.com prides itself on being the ultimate online destination for casino enthusiasts seeking the latest news on the online casino scene. The site offers a comprehensive guide to the world of online gambling, featuring detailed reviews of the newest casino games and exclusive bonuses from top-rated online casinos.
With an active community forum and up-to-date industry news, Chipy.com is the go-to source for players who want to know where to play. Being named the best casino in April demonstrates that Fairspin is a reliable, high-quality online casino that excels in all the right areas.
Why Did Chipy.com Choose Fairspin?
Fairspin isn't afraid of the limelight. Chipy.com rigorously evaluated our platform and discovered that we meet all the criteria players are looking for in 2023. Here's a quick overview of what sets us apart from the competition:
Trueplay Blockchain Technology
Our top priorities are transparency, safety, and honesty. We successfully achieve these through the use of Trueplay blockchain technology. All data is recorded on the immutable digital ledger and can be accessed via Trueplay Explorer. This guarantees our players a fair gaming experience, with the security of their winnings.
Over 5,000 Games
Our vast selection of more than 5,000 top-quality games from leading providers ensures an unparalleled level of entertainment. From slots and table games to progressive jackpots and more, we believe players deserve variety, and we don't fall short when it comes to delivering it.
Our tournaments and promotions are consistently updated as well, offering substantial cash prizes and TFS token prizes. Players compete in our tournaments for rewards that won't disappoint.
Revolutionary TFS Token
As innovators, we are the first blockchain casino to introduce our very own digital asset – the TFS Token. This game-changer allows for a gamified earning system and a multi-layer loyalty program.
Players receive immediate TFS rakeback on every bet through the Play to Earn program. Once earned, tokens can be staked in the Hold to Earn program, offering a risk-free way to multiply your crypto while enjoying the gaming experience.
Casino of the Month is Just the Beginning!
We're thrilled to be the Chipy.com Editor's Pick for April 2023, as it's a clear indication that Fairspin is breaking new ground. With the rest of 2023 ahead, expect more accolades as we continue to enhance the gaming experience and let players play, stake, and win like never before.