Are Crypto Withdrawals Really Instant?
Are Crypto Withdrawals Really Instant?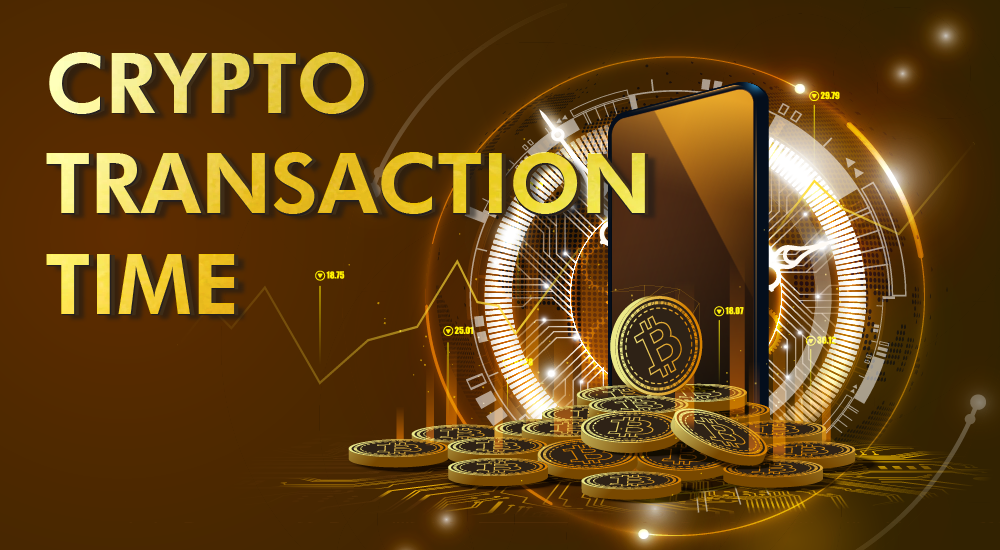 More and more people are reaching for crypto payment options in their online gambling ventures. Partly, this is due to the faster withdrawal time compared to fiat currencies. Some crypto enthusiasts go as far as saying crypto withdrawals in online casinos are instant, though this is a bit of an overstatement in most cases as a lot of things also depend on the chosen altcoin.
Processing time and withdrawal time
So what happens when you want to withdraw your funds from an online casino? Firstly, the casino has to process your withdrawal - this is done in order to detect potential fraudulent acts or other infringements on the casino terms, verify the withdrawal is within limits and confirm your account hasn't been hacked to ensure the true owner will receive the money. Sometimes, this is also a phase used to gather additional documentation about you (like a source of funds, for instance). In short - this is a step for a casino to establish if you're eligible to withdraw or not and it can take from a few minutes (with the most customer friendly online casinos) up to a week (in some very extreme cases).
After processing, your withdrawal is handed over to a payment system, which means the casino is no longer in control of your withdrawal as it has been confirmed from their side. The casino sends the funds you've requested from the casino's account to yours in the same payment system. And because there's an ever increasing amount of payment systems, the withdrawal times (which are set by each system alone) vary a lot - from instantly to a few days.
Withdrawal time for each payment system
Fiat:
bank transfer: 1 - 5 days
bank cards: 1- 5 days
prepaid cards: 1 - 5 days
Other payment methods:
e-wallets: 0 - 15 minutes
Crypto:
Bitcoin: 10 minutes per block
Ethereum: 16 seconds per block
Litecoin: 1.5 minutes per block
Tether: 5-7.5 minutes
Dogecoin: 1 minute per block
Ripple: 2-5 seconds
Binance coin: 3 seconds per block
Monero: 2 minutes per block
Cryptocurrencies have transaction times per block due to the nature of their technology. Most cryptocurrencies work in a way that if the blockchain is congested, the transactions with the higher fees usually come first. Of the above examples, Ripple and Binance Coin really stand out and if you're counting seconds, this can make a difference.
Crypto vs. fiat payment systems
It becomes apparent that crypto payment systems, including e-wallets, are what you should opt for if you want fast withdrawals. You can choose amongst a sea of cryptocurrencies at Fairspin to get the fastest withdrawal experience. An added benefit is the fact that transaction fees are lower (some don't even have them!) when using crypto payment systems.
But are crypto withdrawals instant?
While the process of withdrawals has become much faster with the introduction of cryptocurrencies in online casinos, they aren't quite instant (note that 2 crucial steps need to be taken in order to secure the transaction, as mentioned - processing from the casino and actual withdrawal within a payment system - the latter is usually to blame for a slow withdrawal). So while crypto has proven to be a much quicker withdrawal method, it's still a little short of being immediate.
Summary
Crypto withdrawals at online casinos have acquired a reputation of being instantaneous due to their much faster pace of processing compared to processing of fiat currencies, but the actual time depends highly on the cryptocurrency you chose to withdraw in and the casino you're playing at. Fairspin offers over 30 different crypto options to choose from and many of them only take a few minutes to withdraw!