Breaking News: Alex, who Won $900 000 in Casino in 8 Days
Breaking News: Alex, who Won $900 000 in Casino in 8 Days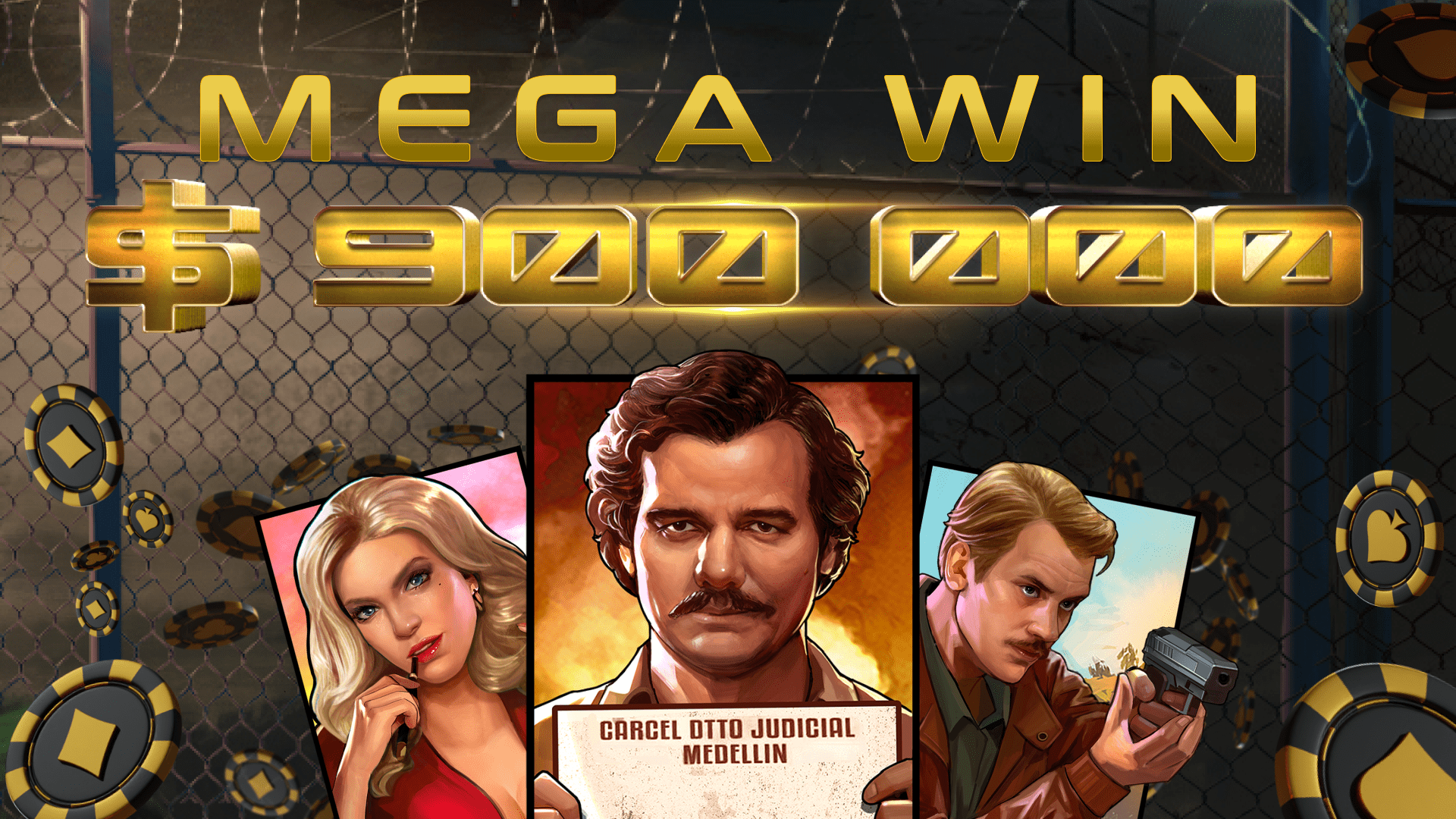 Gambling success stories exist. Exactly, last week, at casino Fairspin. So get ready to read and record, we want to share with you insider information. Playing slots, our user Alex won and withdrew $884 805 in 8 days. Read in the article below which games he chose and what bets he made.
Nothing ventured, nothing gained — regarding Alex's case, you can see that it works. From the end of October to the beginning of November, our player won $884 805.
Take a look at his TOP gambling actions!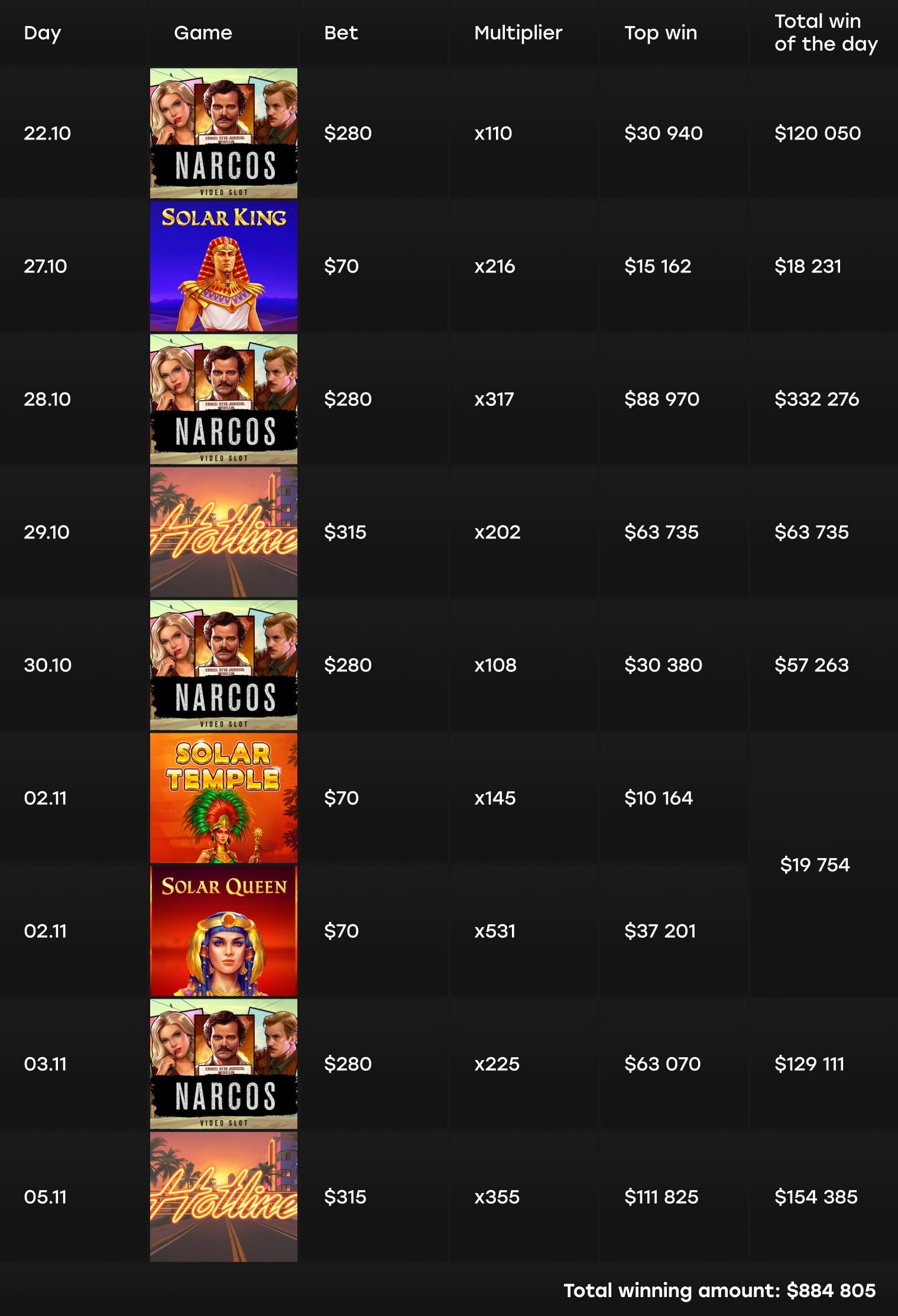 As you can see from the table, five games were enough for Alex to get a big win: Narcos, Hotline, Solar King, Solar Queen Megaways, and Solar Temple.
Making bets from $70 to $315, Alex could increase them up to 531 times!
On October 29, our lucky man-made just one bet in the Hotline slot and got 60 thousand dollars from it! In addition, the most profitable day for the player was October 28, when he earned more than 300 thousand dollars in total. Also, we should notice that the most beneficial game for Alex was Narcos.
And it is still not over because Alex does not stop. On November 7, he increased his winnings pool by another $49 539!
Alex already withdrew most of his winnings: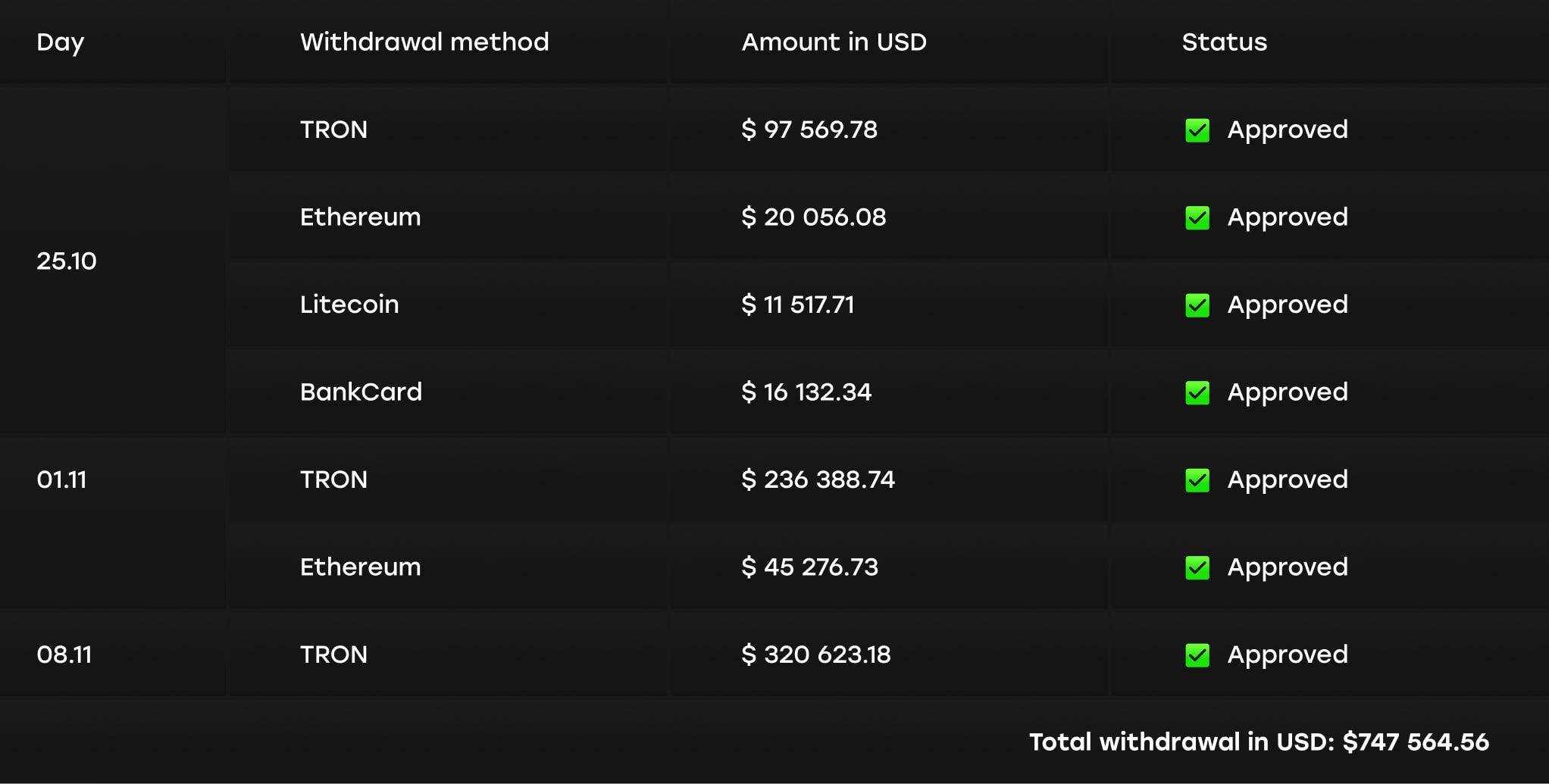 As you can see, our top gambler prefers to play for cryptocurrencies. And it became a lucky strike! For example, over the past month, the TRON cryptocurrency has increased in price by 5%. So, Alex's winnings turned out to be even more than he expected.
So, it was a real success story of our player. Play at Fairspin! Maybe, our next success story will be about you and your winnings!