Cashback or Play to Earn? A Fair Review of Casino Bonuses
Cashback or Play to Earn? A Fair Review of Casino Bonuses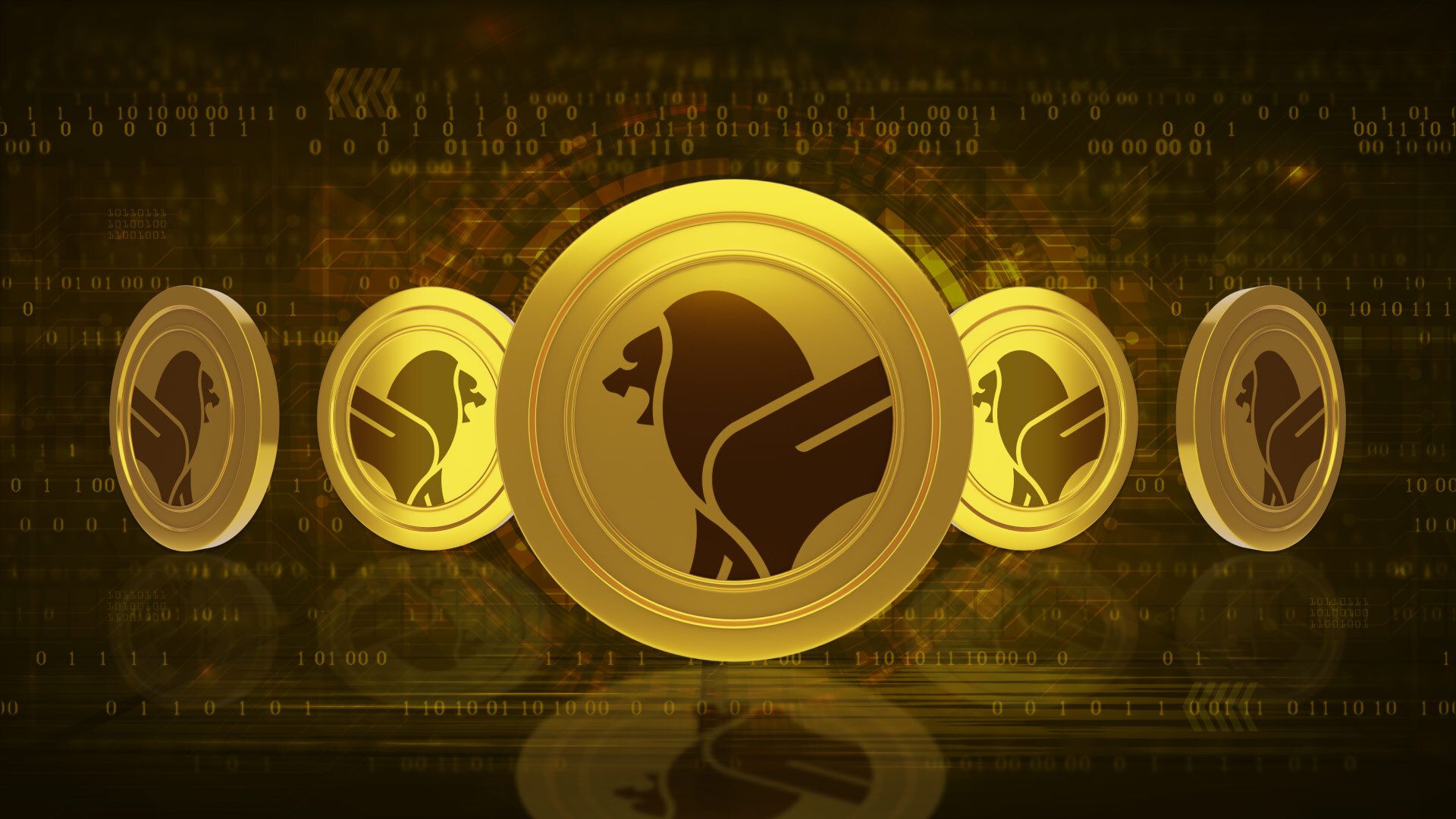 Different bonuses that may cheer you up are waiting for you at online casinos. One of the most popular casino promotions is cashback. All of us know how cashback works, but in the case of casinos, conditions differ. So what are the pros and cons of cashback, and why may the Fairspin Play to Earn program replace the standard loyalty program? Read the answers in the article below.
Cashback or not cashback?
Let's dive deeper into the topic. Cashback from banks and casinos differs. Usually, banks offer partial refunds of the purchases, and you can get real money back. You do not need to wager these funds. As for casinos, they require wager for received cashback.
There are two types of casino cashback: a percentage of the deposit made or for the bets you made.
Play to Earn — how it works
TFS token and its Play to Earn and Hold to Earn programs appeared at the Fairspin blockchain casino a couple of months ago. Using Hold to Earn, you can freeze your existing tokens and get a reward from the casino income.
Play to Earn is the loyalty program that awards players for every bet. Just open your favorite slot or any other game at Fairspin, play, and get rewards. The most significant Play to Earn percent you get by playing slots.
Let's compare both types of bonuses: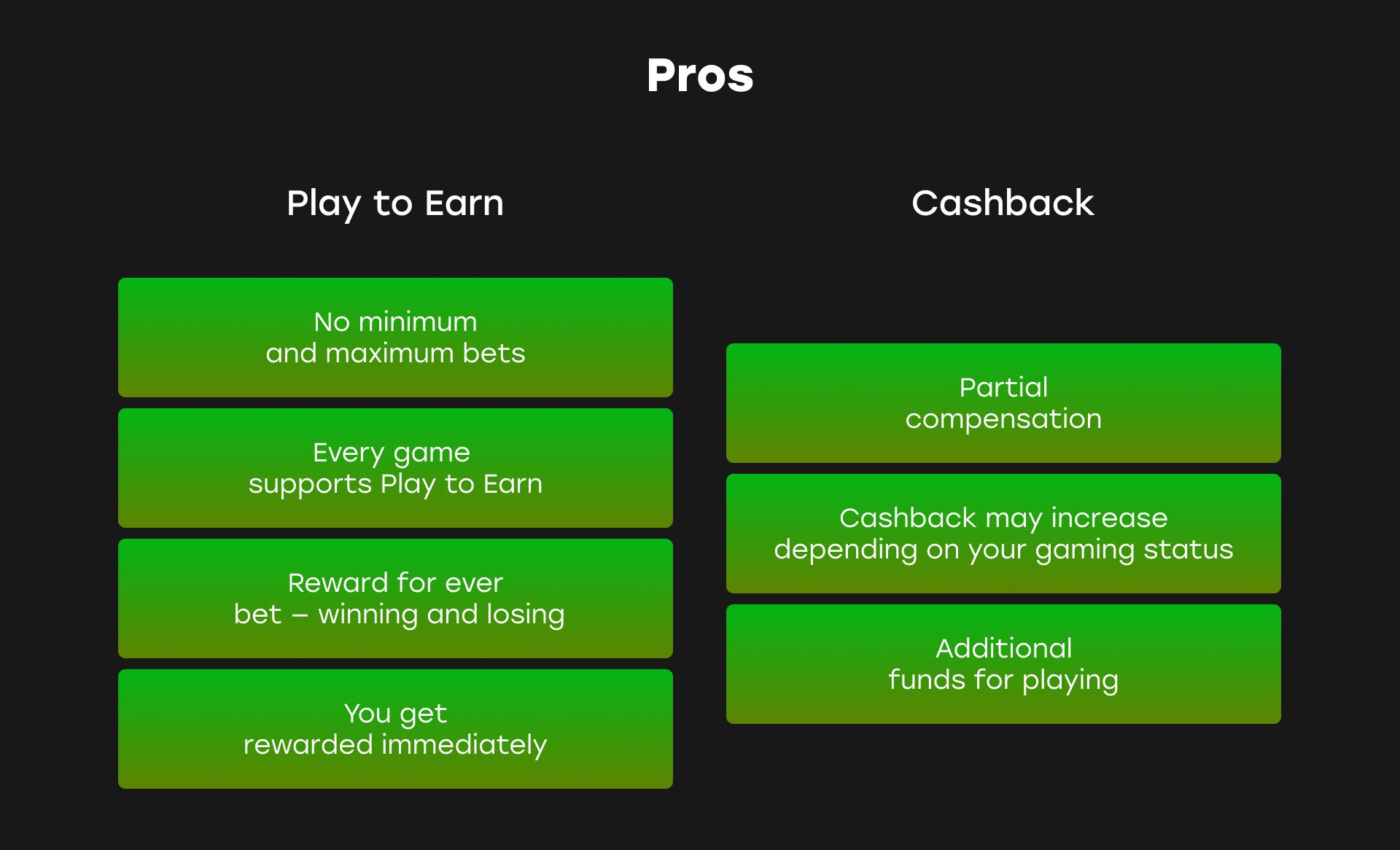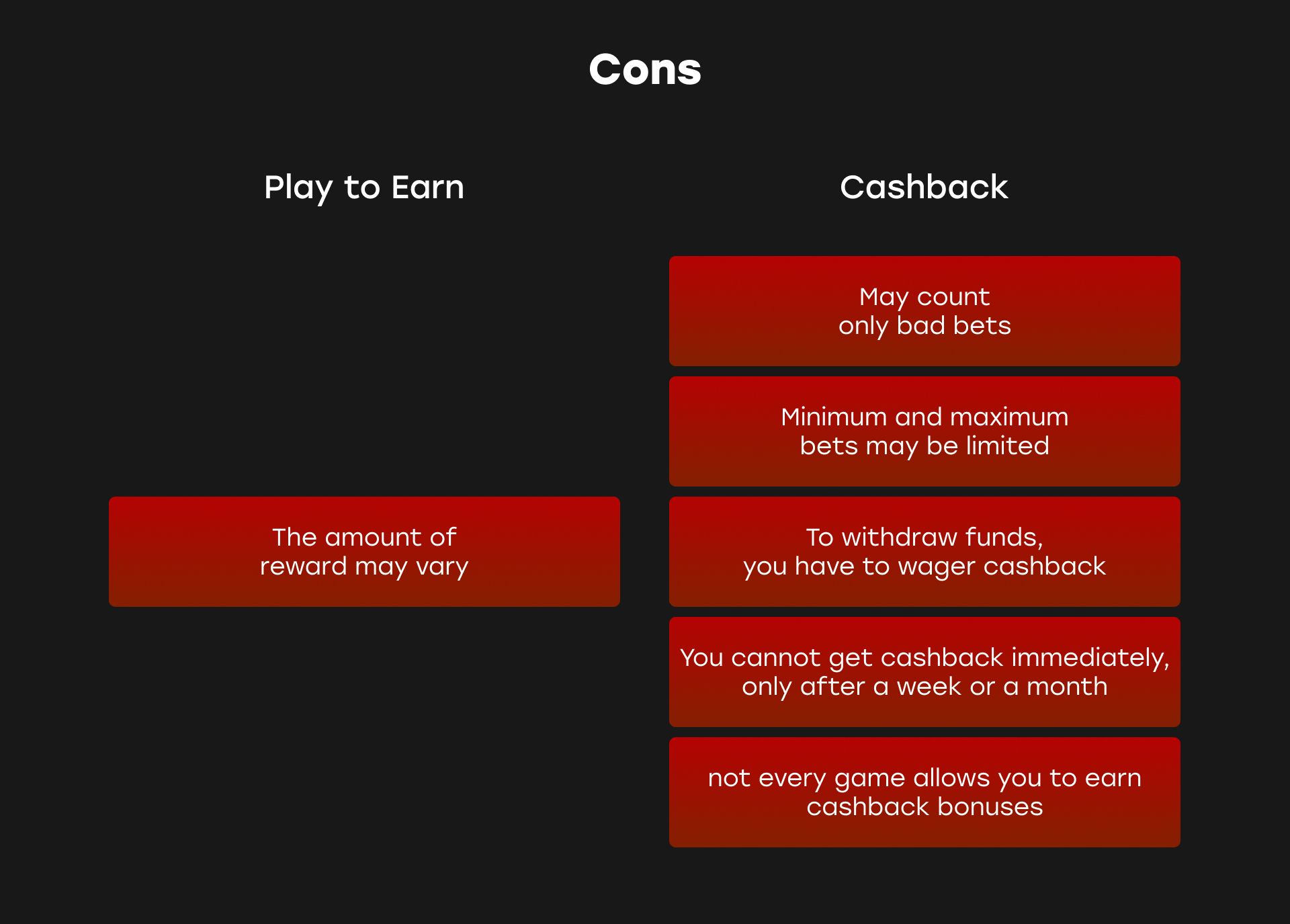 So, cashback may be attractive from a psychological point of view.
Summing up
Choosing cashback or Play to Earn is up to you. Just notice that tokens received in Play to Earn you can immediately freeze in the Hold to Earn program and multiply them on your balance. And we hope that you will find the most convenient and profitable bonuses for yourself.