Provably Fair Games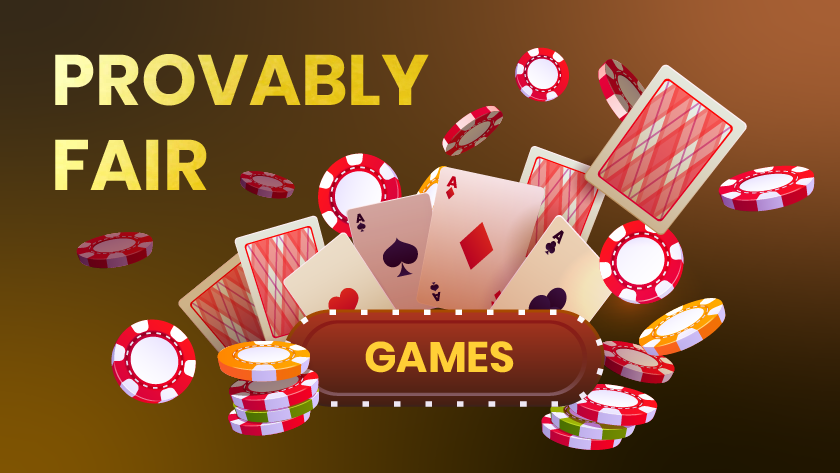 In order to ensure players fair results, provably fair games provide an opportunity to verify the randomness of the game's outcome. This feature is made possible with blockchain technology and it could help anyone determine whether they might be cheated in a game or not.
What are provably fair games?
Provably fair in terms of online gambling, refers to an algorithm, used to analyze and confirm fair play. The result of the algorithm is meant to ensure the game's outcome is random and hasn't been interfered with. For a game to be considered provably fair, it must feature a sidebar (or a widget somewhere around the game), where a player can manually check the outcome's randomness.
How does it work?
The first step in this process is the player receiving an encrypted hash of the server seed (which is a long sequence of numbers and letters that changes with every game) before the start of their gameplay. Because this is done beforehand, the site can't interfere with the hash and can't ever change it later, while the encryption ensures there's no interference with the data. When the game has been played, the player is able to use these algorithms, provided in the sidebar, to test out the outcome by comparing their result with the available data.
Specifically, games from Spribe, which provide the provably fair feature at Fairspin, have the following protocol: the operator (game provider) generates a server seed, compiled out of 16 random symbols, which is made publicly available as a hash (an encrypted value) before the round starts. The client seed is generated on the side of each player and at the start of the round, the server seed (unencrypted) and the client seed get combined into another type of a hashed seed, which is used to generate round results to match the game requirements. And because the results of each round are generated with the help of round players, rather than on Spribe servers, it's fully transparent and the outcome is impossible to manipulate.
Which games are provably fair?
The provably fair feature usually comes with a game provider or as a casino game category. The most common game providers that offer this feature are BGaming and Spribe. What you should look for is an icon with three horizontal lines in a game's upper right corner, which will open a sidebar with the provably fair feature. There you can test the game's randomness - and fairness. You can find provably fair games from Spribe here at Fairspin!