All You Should Know About Blackjack Rules and Variants
All You Should Know About Blackjack Rules and Variants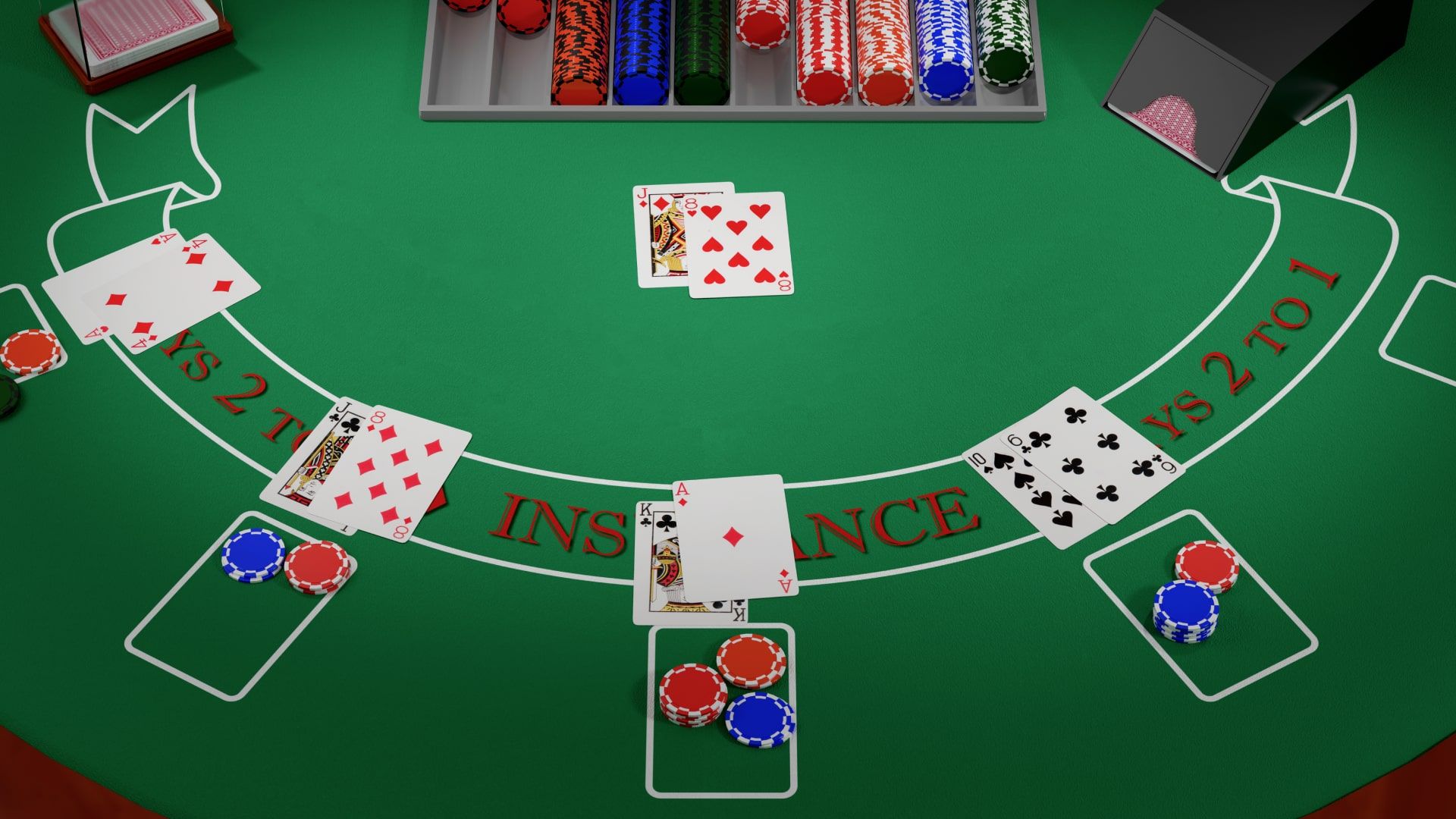 When it comes to the most famous casino card games, many people name blackjack. The great popularity of blackjack is mainly due to simple fixed rules, as well as the high speed of the game process. If you want to master this game or improve your skills, the following guide will undoubtedly be helpful for you. Having learned the necessary theory, switch to the practice stage and launch Bitcoin casino blackjack at Fairspin.
The purpose of playing blackjack
This game is played against the dealer, not other gamblers. The main goal is to beat a dealer's hand. To do this, you need to score 21 points, or just more points than a dealer has but without exceeding 21. If you go over, or bust in other words, you automatically lose.
A situation in which both dealer and player have 21 points is also possible. It's called a push, and no one wins in such a case.
Scoring in the game
A traditional deck of cards is utilized in blackjack. In total, it has 52 cards of 13 ranks and 4 different suits: spades, diamonds, clubs, and hearts. Diamonds and hearts are red, while spades and clubs are colored black.
However, it's worth remembering that in blackjack card suits rarely matter. What you really need to pay attention to are card ranks. They determine the number of points you receive:
Ace gives 1 or 11 points
Cards from 2 to 10 are worth their ranks in terms of points
Jack, queen, and king, which are also called face cards, bring 10 points
To calculate the score for a blackjack hand, you just need to add the points for all the cards.
Game process
At the start of the game, a dealer deals cards. All the players, as well as the dealer, start with two cards. While the players' cards are visible to everyone, the dealer has one face up and one face down.
If just after the dealing, a player scores 21 points having collected a ten-point card and an ace, this situation is called a blackjack. Such a player immediately receives a 3:2 payout. The exceptions are those cases when the dealer's first card is an ace, 10, or a face one. This means that there is a possibility that the dealer will also have a blackjack. The player who has scored 21 points is offered a few options. The first one is to wait until the end of the game and be paid out at 3:2 if the dealer doesn't have a blackjack. The second option is to agree to get a 1:1 payout if the dealer's first card is an ace.
At the same time, if the dealer has 21 points in the first round, this means that all players except those having a blackjack lose. Otherwise, the game continues. As for the players who haven't scored 21 points after the first dealing, a few options are available for them. They can either ask for one more card ("hit") or stay with those cards they already have ("stand") – the number of their points won't change in that case.
If a player scores more than 21 points after being dealt a new card, then he or she loses ("busts"). After all players have received cards, the dealer deals a card to himself/herself. As a rule, the dealer must stop as soon as he/she reaches 17 points.
During the final stage of the game, just one player's and dealer's cards are compared (others players' cards aren't taken into account). As already mentioned, in order to win, it's necessary to score 21 points or just more points than the dealer has but without going over 21.
Additional rules
Above, we described the main stages of the blackjack game process that novice gamblers should know. However, in fact, players have a few more options for actions.
Splitting
If the player's initial two cards are of the same value, there's a possibility to split them into two separate hands. Meanwhile, it's necessary to double the bet as each hand requires a different wager in this case. Then a dealer deals one card to each hand, and the player wins or loses the stake for each hand separately. It's also worth remembering that each variant of blackjack offers a different set of rules concerning splitting. The main differences regard the following aspects:
- Splitting of cards valued at 10 points. In blackjack, 10, jack, queen, and king are all worth ten points. And it's allowed to split them into two independent hands. However, in some game versions, there is a rule that only cards of the same rank can be split.
- Splitting of aces. In most cases, after splitting aces, players are allowed to receive only one more card for each hand. Although there may also be no such restriction and you can keep playing. At the same time, in some blackjack variations, game participants aren't permitted to split aces at all.
- Resplitting. If, after splitting, you receive two cards of the same value again, there's an option of resplitting. In this situation, you'll need to repeat the initial bet. In some cases, there may be restrictions on the number of resplits. Thus, if you play for the first time, read the rules in detail.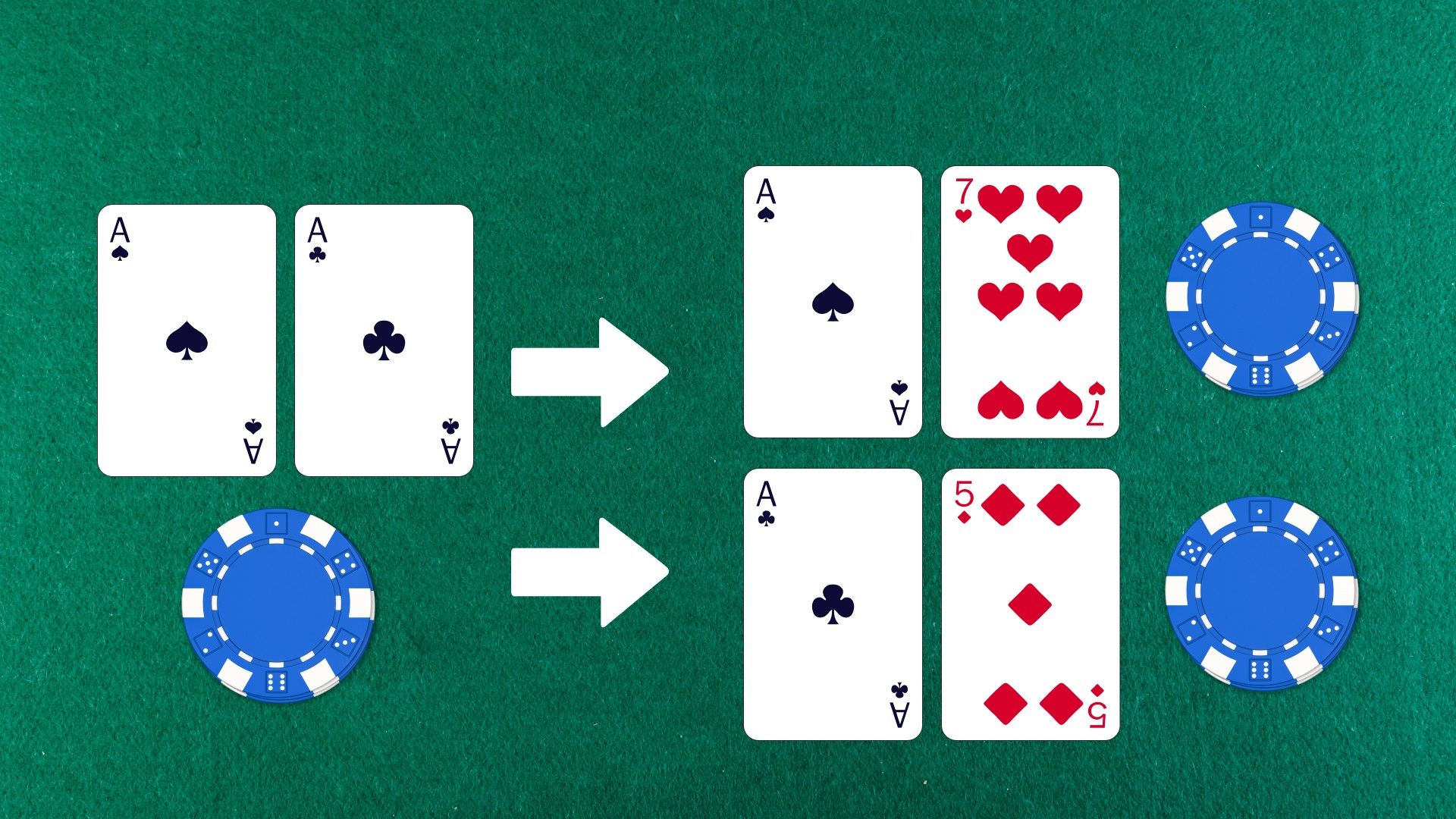 Doubling down
After the first dealing, game participants have a possibility to increase their initial bet by 100%. Once the additional bet has been placed next to the original one, a player can receive just one card and then has to stand. In some games, this is allowed only when a player has scored a certain number of points.
Surrendering
According to the rules of some games, players who aren't satisfied with their cards can take half of their initial bet and stop playing. Pay attention that this option is usually available just after the first cards are dealt.
Insurance
If the dealer's up card is an ace, then players are offered an insurance bet against the dealer's blackjack. A game participant interested in this option needs to place an additional bet equal to half of the initial one. If the dealer has a blackjack, the player loses the main wager but wins the insurance one. The latter provides a 2:1 payout to the game participant. If the dealer doesn't have a blackjack, the player loses the insurance bet but keeps playing with the main bet.
Blackjack variants
As you've understood, blackjack has many versions with their own rules. First, it should be noted that there are American Blackjack and European Blackjack. The differences between them are as follows:
| | |
| --- | --- |
| American Blackjack | European Blackjack |
Decks of cards
| | |
| --- | --- |
| From 6 to 8 decks of cards are used in the game. | 2 decks of cards are utilized in the game. |
Dealer's initial cards
| | |
| --- | --- |
| The dealer receives two cards right away (and one of them is face down). | Firstly, the dealer gets one card (it's visible to everyone) – the second card is dealt to the dealer just after the players' hands are complete. |
Doubling down
| | |
| --- | --- |
| Players can make a double-down bet with any number of points. It's also possible to double down after splitting. | Players are allowed to double down on hands totaling 11, 10, or 9 points. |
Splitting
| | |
| --- | --- |
| Any pair of cards can be split. Players can split their hand up to 3 times. | Players are permitted to split only like-valued cards worth 10 points (10-10, jack-jack, queen-queen, king-king). A hand can be split just one time during the game. |
Surrendering
| | |
| --- | --- |
| Players can take advantage of this option at any time. | There is no surrendering option in this blackjack variant. |
The list of other popular games that are based on blackjack includes:
3 Card Blackjack
Double Exposure
Pontoon
Blackjack Switch
Super Fun 21
Caribbean 21
Spanish 21 and so on.
If you're looking for an online casino with a wide variety of licensed blackjack games, pay attention to Fair spin. Here, you will find many exciting offers by the most successful providers to practice your skills. And generous bonuses will help you make the game process as profitable as possible at this cryptocurrency casino.
FAQ about blackjack
How many decks are in blackjack?
This depends on the game variant you choose to play. Thus, in American Blackjack, a dealer utilizes from 6 to 8 decks of cards, while in European Blackjack – usually 2.
How much is an ace worth in blackjack?
According to the player's choice, an ace is valued at either 1 or 11 points.
What does soft mean in blackjack?
A player's hand with an ace valued at 11 points is considered soft. Having such a hand, the player's guaranteed to not bust by taking an additional card.
How to win online blackjack?
As with other online casino games, there is no single strategy that guarantees 100% winning. However, some tips can help you increase your chances for success. Among them are the right choice of a licensed online casino, the careful study of the rules of the selected game variant, as well as smart bankroll management.
How to become a professional blackjack player?
First, you need to learn in detail all the rules of the blackjack version you're most interested in. Then decide on the strategy you want to use in the future and move on to practice. Improve your skills during the game process and increase your bankroll. Getting more experience, you'll soon be able to join blackjack pros.