What Are Slot Machines and How to Play Them?
What Are Slot Machines and How to Play Them?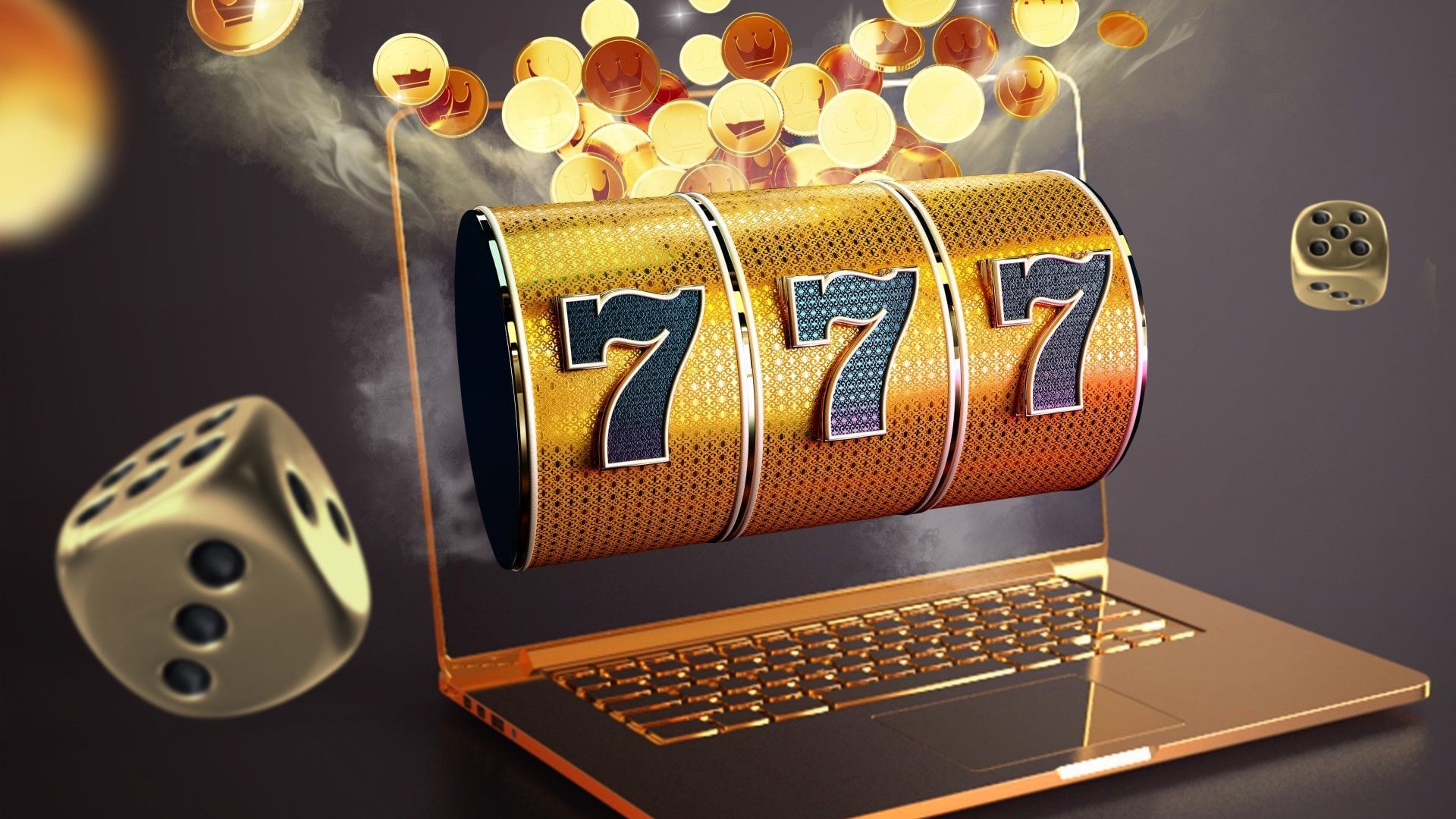 Slot machines attract many gambling fans who dream about hitting the jackpot. And the fact that to play slots, you don't need to remember any complicated rules or master strategies makes this entertainment particularly popular among novices. However, to start winning faster, you need to learn more about what a slot machine is, its structure, varieties, and other essential details. That's exactly what we'll talk about. And all the mastered knowledge will definitely help you achieve success in Bitcoin slots at Fairspin.
A brief history of a slot machine
A slot machine is a piece of special equipment installed in casinos with spinning reels. The latter have symbols on them, which land randomly after a player makes a bet and spins the reels. If the symbols line up, the player wins a prize. A distinctive feature of such games is that they are held without the gambling establishment representatives' participation.
The first mechanical slot machine was invented at the end of the 19th century. It had a simple mechanism and three spinning reels featuring five symbols. The biggest payoff of this slot machine was just fifty cents. People liked the entertainment so much that for several years the number of slot machines grew incredibly. At the same time, the gambling device kept changing and improving.
Modern slot machines have nothing to do with the devices that were widespread in the early 20th century. Outwardly, they are a bit similar, but now the winning combinations are formed in another way. Thus, modern machines utilize a system of virtual reels and a special computer program called a random number generator. The latter determines each virtual reel's stop position and the symbol associating with that position.
The addition of digital components to slots introduced many changes. Slot games now feature exciting plots, famous characters from films and series, immersive graphics and audio, and so on. A modern slot is more like a computer game than a primitive mechanical one-armed bandit (a type of slot machine with a large metal pole that has to be pulled to make it work).
Aspects of slots to be aware of
As mentioned earlier, one of the main reasons why slot emulators and simulators attract so many players is due to their simplicity of the game process. However, some gamblers make a huge mistake forgetting to familiarize themselves with the key characteristics of slot machines. Remember that whatever entertainment you choose in the casino, it's crucial to learn the main terms and get an idea of how things work.
Paylines
A payline is a certain line on a slot machine playing field on which a winning combination can appear. Modern games have a different number of such lines. Their minimum number is 1, and the maximum one is difficult to name because it is constantly growing (we can only say with confidence that this is already more than a hundred).
It's also worth noting that while some slot machines have a fixed number of paylines, in others, you can select the appropriate set by yourself. And the more paylines you choose per round, the more often you win, but the amount of the total bet increases as well.
Also, remember that the paylines in advanced slots can run not just horizontally but also vertically, diagonally, and even take the form of a zigzag. Suppose you're interested in a particular slot machine and want to find out its number of paylines. In that case, you will not have any difficulties because this information is usually in the public domain.
Symbols
Each modern slot has its own set of symbols. As a rule, they correspond to the game's plot and help create the necessary atmosphere. The most common types of game symbols are as follows:
Wild is the most popular special symbol in slots. As a rule, its primary function is to replace any other symbol on the reels and help to form a winning combination. However, experiencing incredible competition on the market, gambling software developers also add unique features to the Wild symbols to stand out and attract more attention towards their games.
Scatter is another famous symbol in slots. Its main role in the games is to unlock various features, such as mini-games, free spins, and additional bonuses. To fully understand all of the functions of the regarded symbol, it's much better to familiarize yourself with a detailed description of the selected model of the slot machine.
Multipliers are symbols that increase the payout for a winning combination several times. If, for instance, a 3x multiplier appears on the reel during the game process, it means that the winning will be tripled.
Bonus symbol is what unlocks a bonus game in a slot. It's also worth remembering that each slot has specific requirements concerning a bonus game that a player has to fulfill. For example, you may need to collect 2 Bonus symbols in one spin.
RTP
This abbreviation stands for Return to Player Percentage, which describes how much a particular slot machine pays back to a player over a long game process. Thus, a slot with an RTP of 95% is supposed to return $95 for every $100 that goes into it.
Volatility
Concerning slot machines, this term is utilized to describe how much risk is involved in the game process. Volatility shows how often and how much you can expect to win during playing sessions.
Based on the criteria, all slots can be divided into two groups. The first one includes low-volatility games providing small winnings quite frequently. The second group features high-volatility slots in which you win rarely but can get very generous cash prizes. Low-volatility games are less risky and recommended to start with for novice gamblers. However, if you already have enough experience and believe that luck will smile upon you, pay attention to high-volatility slot machines.
Slot machines at online casinos
The easiest way to try your luck and play slots is to visit an online casino. Overall, slot machines at Internet casinos work very similarly to their land-based counterparts. All the action, in this case, is handled virtually through a player's computer/mobile device and the Internet. What remains unchanged is, of course, the process of operation of the random number generator.
In fact, online slots have a few significant advantages over games at brick-and-mortar gambling establishments. First of all, the variety of offers in online gambling is impressive. The gambling software providers successfully utilize the plot concepts of cartoons, comics, blockbusters, and other genres of the film industry, which turns the game process into an exciting adventure. Thus, online users can choose between hundreds of exciting options. Along with this, online casino collections are constantly updated, so you can always find something entirely new for yourself.
Another aspect worth mentioning is the availability of online slots on mobile devices. Thanks to this, you can enjoy the game process not only when you are at home but also while being on-the-go. There is an opinion that the quality of the games might be worse in this case, but it's not entirely true. Thanks to modern technologies in online gambling, the high quality of games is maintained regardless of the device used by a player.
The final advantage we are to discuss is the opportunity to play online casino games in the demo version. It will be beneficial for novices who are often afraid of losing their own funds. Such functionality allows studying all the essential features of the chosen slot. And as soon as a player gains some experience, it'll be possible to switch to the real-money mode to enjoy an incredible adrenaline rush. How it works? Rules here are pretty simple:
Select a slot machine to launch.
Choose the size of the bet you want to place.
Set the number of active paylines. Winnings are given out on the lines on which the bet has been made. If you want to get solid payouts, it makes sense to activate the maximum number of lines.
Click the Spin button to start the rotation of the reels. If, after the reels stop rotating, a continuous chain of identical symbols appears on one of the active lines, you'll be a winner.
Keep spinning to receive bigger winnings or turn on the autoplay mode, which allows participating in the game process as an observer.
It doesn't matter whether you want to get acquainted with slot machines in the demo mode or check your luck and play for money, the Fair spin collection of games will undoubtedly be to your taste. To make the game process even more exciting, take advantage of the casino's benefits, such as generous promotions, acceptance of cryptocurrency deposits, quick withdrawals, and so on.
Types of online slots
Slot machines are regarded as one of the most diversified casino entertainments. Each slot has unique features, including a number of reels, paylines, regular and special symbols, etc. Based on these characteristics, such games can be divided into basic categories, which we'll discuss in more detail below.
Classic slots
These slots are considered to be virtual analogs of the one-armed bandits with three reels. Unlike those old slots, classic online slots can have different themes. Many developers have been replacing traditional symbols with thematic ones to make games look more interesting. However, some try to preserve that unique retro style and introduce games featuring typical fruit symbols. In most games, there is just one horizontal payline, although there are exceptions here as well.
Multi-reel slots
These are models of online slot machines usually featuring five, seven, or nine reels. Slots with another number of reels aren't so common.
5-reel slots are probably the players' most favorite type at the moment. The main reasons for this are a wide variety of themes, from classic films to TV sitcoms, exciting animations, special bonus symbols, and mini-games. The number of paylines may vary from game to game considerably, but most slots with five reels feature standard 20 paylines.
7-reel slots are not so common and less popular among casino players. They usually don't offer a big variety of themes, bonus symbols, and mini-games, although such slots provide higher chances for winning. In this case, the logic is simple: the more reels, the more ways to win you have.
9-reel slots appeared relatively recently and are expected to grow in popularity in the future. Similar to 7-reel slots, they don't have special symbols and mini-games. The most attractive feature of 9-reel slots is the numerous chances to win. The paylines in such slot machines are located in horizontal, vertical, and diagonal directions.
Progressive slots
These games offer jackpots that increase after every player's bet. As soon as someone wins a great deal of money, the progressive jackpot resets to its starting point, and the accumulation process is relaunched. Such games are quite similar to lotteries: the odds of hitting the jackpot aren't high, but the prizes are huge. It's also worth mentioning that a jackpot can be standalone (it increases only when a bet is made in one particular game) or linked (when a number of games are joined together to accumulate the jackpot).
3D slots
Some time ago, the most successful gambling software providers started to add exciting 3D slots to their portfolios. During their development, special 3D technologies are utilized, which allows creating a dynamic atmosphere, as well as enhances the feeling of reality of what is taking place. Thus, the main features of such slots are detailed graphics, superb sound effects, and great animations.
The variety of themes of these games is impressive, so even the most demanding gamblers can find something to their liking. Besides, some 3D slot machines have complex storylines and require to unlock different levels to progress through the whole story. As a result, this type of slot machine has attracted many players and has been considered one of the trends in online gambling.
Is there a strategy to beat slots?
It's a well-known fact that for most casino games, you can utilize a number of strategies to increase your chances of winning. However, in the case of slot machines, the use of any tactics does not make sense. The main reason for this is that slots utilize random number generators. Thus, each spin of the slot reels is an independent event. And there is no use in analyzing the game process as the previous spins have nothing to do with the future ones.
But, at the same time, there are a few moments to pay attention to. The first one is good bankroll management, which is the key to success in any casino game. The second one is the right choice of the slot machine. Remember to read the descriptions of the games and select the ones that suit your preferences.
Slot machines FAQ
How are slot machines programmed?
Modern slot machines use random number generators that determine the results of the games.

How to play slot machines for beginners?
If you're going to try playing a slot for the first time, you need to follow just a few simple tips. Firstly, familiarize yourself with the most important aspects of slots, such as the number of paylines, availability of special symbols, volatility, and so on. Secondly, read more about the types of slot machines and choose the most interesting for you. Finally, pick one game of the selected type and launch it.

When is the best time to play slot machines at a casino?
Some fans of casino entertainment think that choosing the right time to play slots increases the chances of winning. In fact, it's not true. The results of spins are entirely random and don't depend on the time when you launch a game.

What is the payout percentage of slot machines?
It's impossible to give an exact answer because the payout percentage varies from game to game. It can range from as little as 75% up to almost 98%.