Hold Your TFS Tokens & Get APR 535%!
Hold Your TFS Tokens & Get APR 535%!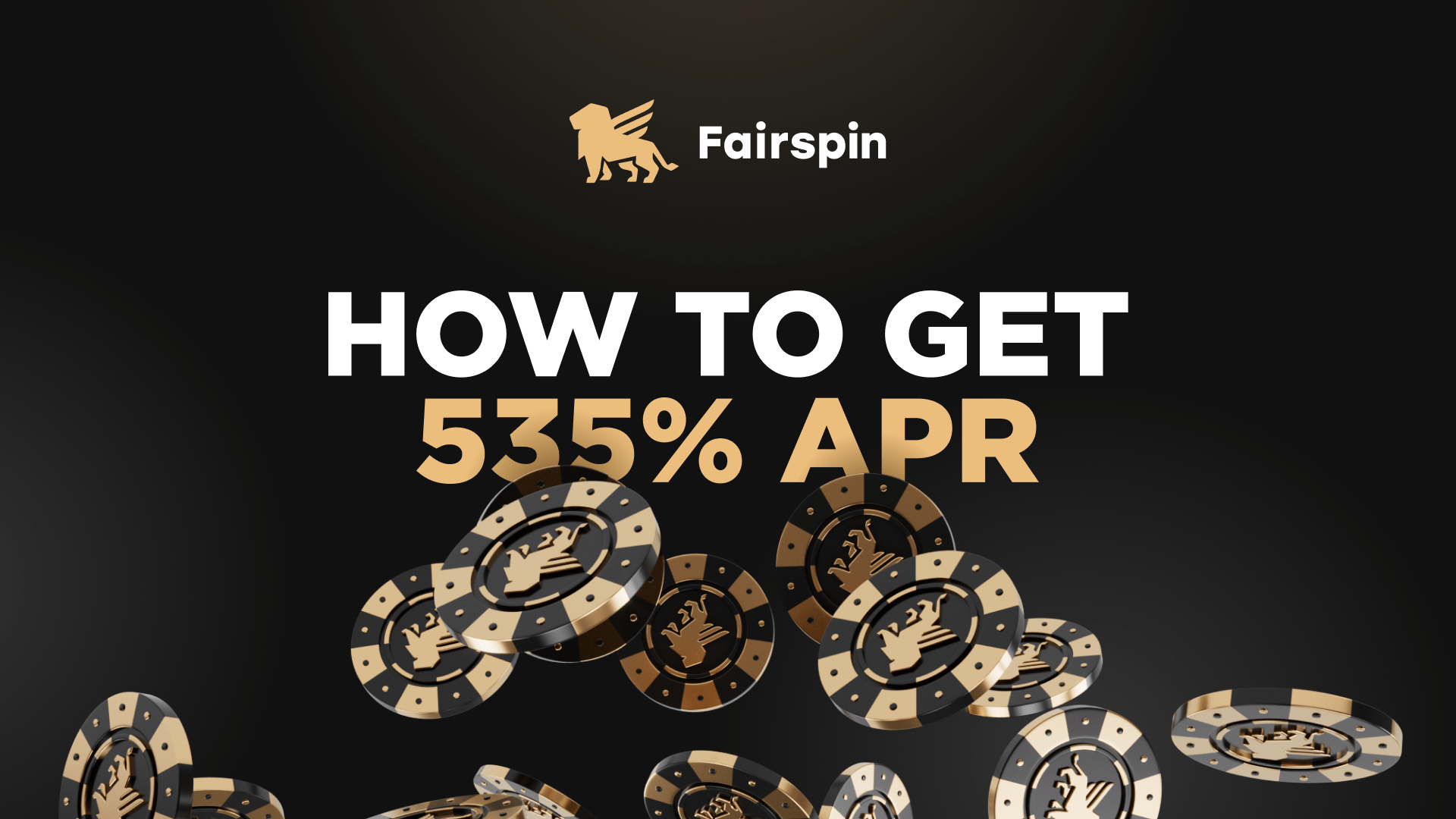 If you put TFS tokens on hold using the Hold To Earn program, then you have definitely noticed how staking rewards have grown! And the token itself has grown in price by 1.5 times. It is not a surprise but a fully predictable situation. The bigger the income of the Fairspin platform is, the bigger reward you get. The latest record hit 21% APR per day. Lets dive deeper to know how it works.

What is the Hold To Earn program?
Once a user receives TFS within Play To Earn or purchases them, it will become possible to hold tokens for a specified period on the Fairspin website. For doing this, a user will receive a reward – additional TFS tokens. The size of the reward depends on three factors. The first one is a period, chosen for holding tokens.
The second one is the Fairspin casino income for the chosen period of token holding. As this indicator grows, the reward will also increase. The number of users who are simultaneously holding TFS tokens is also taken into account. The fewer such users there are, the more tokens will be received in the end.
It is possible to hold tokens for 3 periods: 8 hours, 1 day or 3 days. The choice influences the size of the pool from which the reward will be received. The reward depends on the income of the Fairspin casino at the moment of holding. It might be at zero if the casino loses money due to some players' large winnings. As soon as the holding period is over, the initial tokens, as well as tokens earned within the Hold To Earn program will be credited to a user's balance.
User's holding history is available on the TFS page. As already mentioned, the size of the reward will vary constantly. But the most important thing is that tokens will never be lost. Even if the casino balance is negative during the period of holding, the initial tokens will be fully returned to a user.