Fairspin & TFS Web3 Quest
Fairspin & TFS Web3 Quest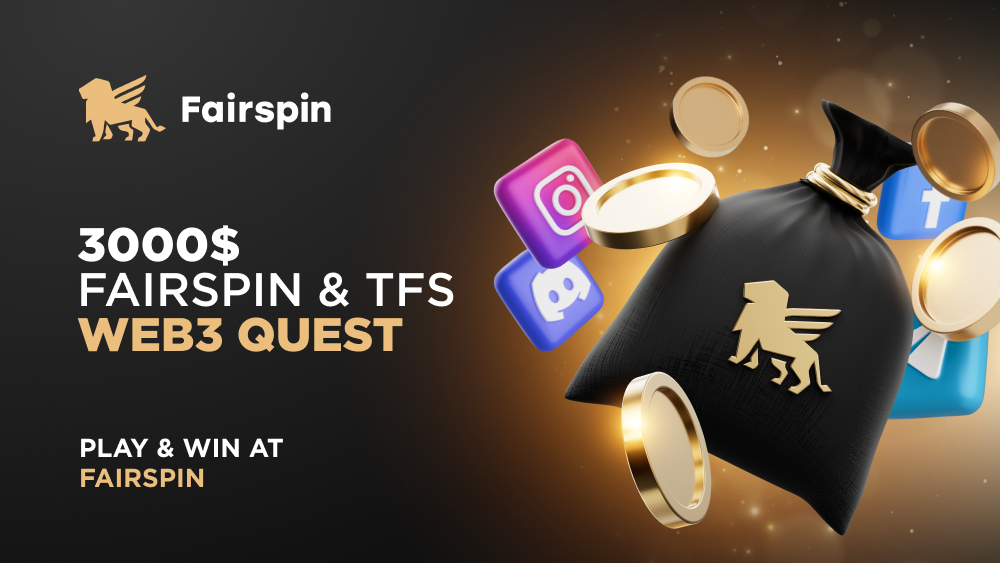 Participate in our Web3 Quest for a chance to share $3,000 in TFS! This event allows our users to complete various quests by playing games and taking part in multiple activities.
The quest campaign will be held from 27/06 till 27/07.
How to participate:
Log in to your zealy.io account
Start completing our quests and earning XP
At the end of the campaign, participants with the most XP will receive rewards
We will open up more quests as time passes, so we recommend checking the page every few days!
The 100 participants with the most XP will share the $3,000 prize pool:
1st place – $100
2nd-10th place – $60
11th-30th place – $40
31st-100th place – $20
The prizes will be sent to users' fairspin.io accounts in the form of TFS Tokens.
You can also earn exclusive roles on our Discord server, making your account stand out!
So what are you waiting for? Complete quests, earn XP, and WIN BIG!